Solarplaza Summit | Nordics
Wednesday 27 September 2023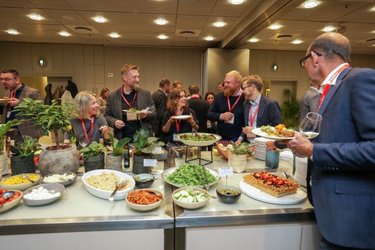 08:30
Registration & Welcome Coffee
Session Topics:

---
09:15
Opening & Welcome by Solarplaza
Nicola Kopij Zanin
Solarplaza Consultancy
Session Topics:

---
09:30
Get Up to Date With the Nordics PV Market
The Nordic countries have accelerated rapidly in terms of deploying new PV capacity in the last few years, and tall countries have made strong commitments to renewable energy. This presentation will offer insights into the current state of the Nordic PV market, and provide valuable information for individuals and organizations interested in investing or operating in the Nordic solar energy sector.
Amelia Oller Westerberg
IEA PVPS
Session Topics:
What is hot in the market?
Overview of ongoing and upcoming market trends
Status of projects and investments in the pipeline
Overview of market split (Residential/C&I/Utility)
Cost competitiveness of solar in the Nordics
---
10:00
How to Secure Project Financing in an Inflationary Environment
Solar PV financing has become increasingly important in the Nordics as more investors are looking to participate in the solar energy market. Several financing options are available, including financing products from commercial banks and new investment funds that specialize in renewable energy projects. However, attracting financing for large-scale solar projects requires careful planning and a comprehensive understanding of the risks involved. Understanding the key financing terms from banks and learning about recent M&A transactions can assist developers and investors in crafting successful financing proposals for solar projects.
moderator
Nicola Kopij Zanin
Solarplaza Consultancy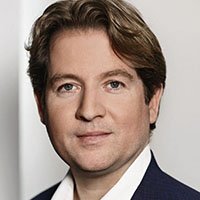 Mark Augustenborg Ødum
Better Energy
Andreas Ditlev Duckert
Obton A/S
Christoffer Caesar
Soltech
Session Topics:
Financing strategies from commercial banks to new up and coming investment funds
What makes a project attractive for financiers
Overview of recent M&A transactions
What are some of the financing terms from the banks
Are investors willing to commit to pure merchant projects?
Hedging short & long term risks
---
10:45
At our conference last year, an impressive 95% of attendees were able to make valuable business connections.
Session Topics:

11:30
Business Models For Grid-Scale Batteries in the Nordics
Alexander Esser
Aurora Energy Research
Session Topics:
Alexander will show Aurora's latest analysis of the economics of grid-scale batteries, starting with a European overview and then diving into a specific business case in Sweden. His presentation will address the following questions:
What are the most attractive markets for batteries in Europe?
What revenue streams are important for batteries entering the Nordic market?
What implications need to be considered for a co-located vs stand-alone battery?
How can solar asset access the high-value frequency reserves even without a battery on-site?
---
11:55
Best Practices for Module Technologies and Applications
During this presentation, you will acquire knowledge about the latest module technologies and how they can be applied to different solar applications, such as rooftop installations and utility-scale projects. We will cover topics such as module efficiency, durability, and reliability. By learning about the best practices for selecting the right module technology for a specific project, participants will gain a competitive edge in their work.
Session Topics:
Where are we now: the state of PV-technology in the Nordics
Technology roadmap for the coming years, what to expect in terms of efficiency and future yields
---
12:15
Future-proofing Scaling Solar Projects in the Nordics: The Right Technology Applications
While EPC companies influence the design, installation, and commissioning of solar PV projects, and play a critical role in ensuring that these projects are constructed on time, within budget, and up to the required quality standards. On the other side of the commissioning line, solar PV asset management has become increasingly important in the Nordics as the size and complexity of solar PV plants continue to grow. The industry has witnessed the emergence of innovative solutions that can help optimize plant performance and streamline operations, such as predictive maintenance, AI-based monitoring, and remote asset management tools. This session goes deeper into the interplay and connection between EPCs and Asset Management, highlighting how an asset manager's mindset during the development and construction phases can make life a lot easier further down the line.
moderator
Nicola Kopij Zanin
Solarplaza Consultancy
Ghada Alafranji
RatedPower
Maria Merdzhanova
Jinko Solar
Session Topics:
How can existing assets be upgraded in terms of new applications to improve efficiency?
Analysing the choice of components aimed at increasing installed capacity and annual production
Overview and price comparison of the latest technologies on the market available for asset managers
Drivers to technological innovation How proper O&M benefits RES investors and asset managers
---
11:30
Case Study: Building a Solar Power Farm at Stockholm Airport
Session Topics:

---
12:00
Critical Considerations around Procurement of Utility Scale Projects
Frank Heijckmann
PVO International
Session Topics:

---
12:20
Optimizing Large Scale Asset Performance with Efficient Inverter Applications
Session Topics:

---
13:00
Our networking app makes it easy to schedule one-on-one meetings with any of the 200+ attendees and 20+ speakers!
Session Topics:

14:30
Corporate PPAs in the Nordics: a practical guide
moderator
Mikkel Kring
Our New Energy
Kim Nielsen
Energi Danmark Group
Nikolaj Hoff
Nordic Solar
Session Topics:

---
15:30
Afternoon Networking Break
Whether you're looking to connect with professionals from a specific sector or want to build relationships across the entire solar PV value chain, our event offers a unique chance to engage with experts from across the industry.
Session Topics:

16:15
Successful development of Agri and Floating PV projects
Benedikt Ortmann
BayWa r.e.
Session Topics:
The obstacles and brakes to a rapid and successful project development in the Nordics
How to deal with permitting issues and bottlenecks
Business models for the future
---
16:50
Closing Words
Session Topics:

---
17:00
As you mingle and build your network, be sure to take a moment to enjoy a refreshing soft drink, glass of wine, or cold beer. There will be plenty of opportunities to connect with professionals from our global network, which includes countries such as Denmark, Sweden, Finland, Norway, Germany, Switzerland, Netherlands, Spain, Italy and beyond.
Session Topics: