Solarplaza Summit | Greece
Wednesday 22 November 2023
19:00
Pre-Conference Networking Event
09:10
Welcoming Words by Solarplaza & Chairperson
Session Topics:

---
09:20
The RE Landscape: A Holistic Market Outlook & Assessment
The current governmental and economic transformations are crucial for the future of the Greek energy market. National objectives and targets, as well as technological advances, keep shaping the landscape at a rapid speed. This session examines how the future of the Greek energy sector is being shaped, what parameters will impact it and how it compares to other EU countries.
Stelios Psomas
HELAPCO - Hellenic Association of PV Companies
Session Topics:
Outlook on the Greek renewable energy market vs. Europe
Challenges and opportunities ahead
Main market drivers and expected beneficiaries
Renewables integration and international societal responsibility
---
09:40
Greece Goes Green: Objectives for Licencing, Tax & Regulatory Frameworks
The legislative elections of 2023 have a significant impact on the country's economic developments, including the renewable energy market, as the new policies and priorities will navigate PV investments and developments. This session will assess the forthcoming regulatory, licensing, and tax objectives for the Greek energy market.
Session Topics:
Assessing the regulatory environment for renewable energy
Providing incentives and funding for companies and projects in the sector, leading to increased growth and adoption of renewable technologies
Looking at essential requirements to accelerate the pressing global climate objectives
---
10:00
The UN SDSN Global Climate Hub: Developing the net-zero Resilient Pathways
Professor Dr. Phoebe Koundouri
SDSN Global Climate Hub
Session Topics:

---
10:20
The Not-So-Smooth Operator: Grid Connection Challenges & Opportunities
Greece has seen a massive rollout of renewables this decade. However, there are concerns that power grids may not have sufficient capabilities to endure a shift towards energy sources that are intermittent in nature. While new technologies such as energy storage and smart grid systems could help improve the reliability and efficiency of the grid, issues related to infrastructure, the geographical location and licensing processes, remain a present hurdle to overcome. This panel of experts will discuss the challenges and pose potential solutions.
Dr. Sotiris Kapellos
ELPE Renewables
Dr. Stelios Loumakis
Hellenic Association of Photovoltaic Energy Producers
Session Topics:
Modernising the transmission and distribution infrastructure to improve efficiency & reduce transmission losses
Optimising licensing opportunities & processes
Leveraging new technologies such as energy storage & smart grid systems to overcome current challenges
---
11:40
How Storage Solutions May Transform the Greek RE Market
Storage solutions can provide new market opportunities for renewable energy by enabling greater integration of intermittent renewable sources into the grid, while supporting mitigation of variability of renewable energy production, providing a stable and reliable supply of electricity. Additionally, storage solutions can help to reduce energy costs by allowing businesses and households to shift their energy consumption from peak to off-peak periods. But is it all so rosy? This session will look at possible next steps to implement and leverage storage solutions for renewable energy in the Greek market.
Session Topics:
Developing policies and incentives to encourage investment in energy storage technologies.
Improving the costs and effectiveness of energy storage systems
---
12:00
Taking a 360° Turn Around Power Purchase Agreements
Power Purchase Agreements (PPAs) have emerged as a popular mechanism for stimulating the energy transition. However, when entering a long term agreement it is essential for all parties involved to be proactive and well-informed about the risks and considerations of drafting and negotiating PPAs. This session will deep dive into PPAs from the following angles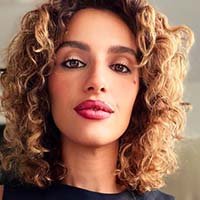 Rania Peppa
Enel Green Power
Gerasimos Takis-Defteraios
Optimus Energy
Session Topics:
Main Issues & Consideration for PPA Contracting (15' presentation)
Legal Tips & Tricks (15' presentation)
Financing & Bankability (15' presentation)
Discussion / Q&A (15')
Corporate PPA deep-dive
---
13:00
Solarcoaster Ride: The Issues & Opportunities of a Highly Volatile Market
While the energy market is on a steep trajectory of growth, its future is not set in stone. The emergence of novel technologies bring unprecedented opportunities, but simultaneously high power prices across Europe may be obscuring the impacts of price cannibalization threatening the future profitability of renewable energy. This session will examine the risks and most viable short- and long-term solutions for a steady and profitable market growth
Evangelos Gazis
Aurora Energy Research
Session Topics:
The impact of market volatility on risks & opportunities from a national and international perspectives
Threats posed by price cannibalisation and potential solutions
---
14:30
Shooting Through the Roof: Achieving New Milestones for Self-Consumption
Nearly 10% of EU buildings are currently equipped with solar rooftop installations and the implementation of the EU solar rooftop mandate is set to boost the deployment. Simultaneously, the electrification of transportation and heating is being propelled by the increasing use of electric vehicles (EVs) and heat pumps. This panel of experts will explore these trends in sector integration through innovative business models, new technologies and legislative adoptions for new market opportunities.
George Roulias
Glensol Energy Ltd
Session Topics:
Factors driving the adoption of rooftop solar PV, as well as the challenges faced.
Technical solutions and novel designs
Business models and considerations for financing of self consumption systems
Fostering skilled workforce as the re sector develops and grows
Considerations for virtual net metering
---
15:10
Agri & Floating PV: Evaluating the Challenges & Opportunities
Agri and Floating PV plants hold immense potential for the future of renewable energy, as they can maximise land utilisation, boost renewable energy production, and provide additional income to farmers. However, challenges such as land availability, crop yield reduction, and integration with farming practices need to be addressed for successful implementation and widespread adoption.
Session Topics:
Examining the environmental impact of Agri PV and FPV installations
Optimising land and water use
Efficient resource management
Making and navigating smart design choices
Status of project bankability
---
16:10
The Growing Significance of O&M in an Evolving Market
As the solar industry matures, so do its assets, and proven operations & maintenance (O&M) practices become of increasing essence. This case study will give hands-on insights into the importance of O&M in a growing solar market and discuss strategies for managing solar assets.
Session Topics:
Assessing the true cost of O&M
Taking asset management to the next level through novel technologies
---
16:30
Developers Roundtable: Ensuring Longevity & Resilience of PV Plants
Prior to commencing operations, it is essential to take into account certain factors during the development and construction phase, as they can significantly influence the operation and maintenance (O&M) of a project. Which alterations have the greatest impact on the time and financial resources of asset managers? Conversely, what modifications can facilitate the most efficient management of an asset? Participate in this session to facilitate collaboration between developers, EPC (Engineering, Procurement, and Construction) firms, and asset managers, and bridge the gap between them.
moderator
Dr. Sotiris Kapellos
ELPE Renewables
Eleni Zafeiratou
Interphoton Investment group
Session Topics:
Finding the right development approach and partners
Biggest challenges in developing new projects
Finding the right land for the right project
Fostering efficient team collaboration
Maintaining profitability while dealing with the market agility
---
17:15
Closing Words
Session Topics:

---
17:30
Post-Summit Networking Drinks
Grab a soft drink, glass of wine, or a nice cold beer, and discuss the shining solar ambitions for next year!
Session Topics: