Solarplaza Summit | Nordics
Wednesday 28 September 2022
09:00
Opening & Welcome Words by Solarplaza
Nicola Kopij Zanin
Solarplaza
Session Topics:

---
09:15
Get Up to Date With the Nordics PV Market
Amelia Oller Westerberg
Becquerel Capital
Session Topics:
What is hot in the market?
Overview of ongoing and upcoming market trends
Status of projects and investments in the pipeline
Overview of market split (Residential/C&I/Utility)
Cost competitiveness of solar in the Nordics
---
09:45
The Strategies and Policies Behind the Development of Large Scale Projects in the Nordics Market
moderator
Nicola Kopij Zanin
Solarplaza
Anna Werner
Svensk Solenergi
Christoffer Caesar
Soltech
Peter Braun
European Energy A/S
Session Topics:
The impact of the countries' NRRP on solar development in the Nordic countries
The obstacles and brakes to a rapid and successful project development in the Nordics
Policy prospects and recommended implementations for the years to come
---
11:30
Overview of PPA prices, trends and volumes in the Nordics
Session Topics:

---
11:50
Case Study: Breaking down the Skjern Paper PPA Transaction in the Nordics
moderator
Mikkel Kring
Our New Energy
Nikolaj Hoff
Nordic Solar
Niklas Korsgaard Christensen
Plesner
Kasper Lind Christensen
EWII
Session Topics:
What is the standard for PPAs in Nordics
Managing more merchant risk in new financing schemes
What trends to expect in the Nordic PPA market
How to approach corporates and offtakers
---
14:00
Financing & Boosting Bankability of Large-scale Solar Projects
moderator
Nicola Kopij Zanin
Solarplaza
Andreas Ditlev Duckert
Obton A/S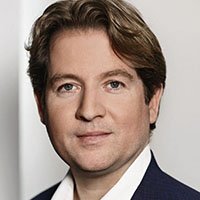 Mark Augustenborg Ødum
Better Energy
Session Topics:
Financing strategies from commercial banks to new up and coming investment funds
What makes a project attractive for financiers
Overview of recent M&A transactions
What are some of the financing terms from the banks
Are investors willing to commit to pure merchant projects?
Hedging short & long term risks
---
14:45
The Energy Market & Business Models of the Future
Benedikt Ortmann
BayWa r.e.
Session Topics:
How can developments in the battery industry contribute to the Nordics' solar future?
How is the issue of land use playing a role in the Scandinavian energy market?
The emergence and application of hybrid solutions
---
16:00
Business Models For Grid-Scale Batteries in the Nordics
Alexander Esser
Aurora Energy Research
Session Topics:
Revenue streams including frequency services and energy arbitrage
Investment scenarios across Finland, Sweden and Denmark
---
16:20
Difference of Procuring for C&I Projects and Utility Projects
Frank Heijckmann
PVO International
Session Topics:

---
16:40
Technological and O&M Innovations
moderator
Even Kvelland
Glint Solar
Session Topics:
How and where is storage deployed
The step by step process for adding a battery to your solar plant
ROI and other key metrics for storage solutions
Maximising and stabilizing connection points
---
17:15
Closing Words
Nicola Kopij Zanin
Solarplaza
Session Topics:

---